Elvis and the King Mix
08/04/13 13:23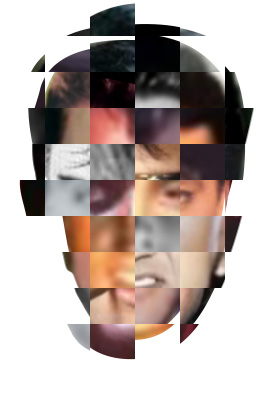 Last year I made a new version of
"Now or Never II - The King Mix"
, that was more uptempo than the
original version
from 2009. The song is exclusively made up of
Elvis samples
, to something I call the first new song the King has ever made since his death in 1977.
I got the idea of ​​letting Elvis sing this song since a few years back as I was experimenting with different
"speech engines"
. I did an English cover of
Benny Andersson
's
"You are My Man"
where I autotuned a synthetic voice.
"Now or never II"
was originally intended for myself doing the vocals, but my performance was too geeky. Who would I ask for help ...?
To get Elvis to sing the song consists of four parts:
1. Locate audio tracks where Elvis sings the "right" words uncovered from accompaniment.
2. Digitally cut out the desired words from these various soundtracks.
3. Auto Tune each word so that he sings it in the right pitch and timing.
4. Inserting the result in a new accompaniment (which also is built-up of previous Elvis songs in the same way)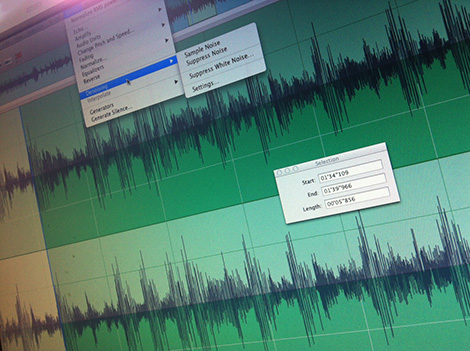 Amadeus II is a great and easy-to-use for noise reduction.
How it's done - in Deep1.
In order to work with Elvis' voice I needed to find songs where his vocals were layer bare. After much surfing, I found a site for dj's that make custom mixes and mashps (
http://www.acapellas4u.co.uk/download_list.php
). There were a handful of Elvis songs with his voice exposed.
These "acapella versions" were utilized to the maximum, but I needed more material to work with to find the words I needed - preferably with the right attitude in his voice, when my melody spans a register from subdued to maximum in intensity.
I also combed out
Youtube
of suitable Elvis songs that I recorded digitally. In many of the '50s songs, the verses are like a duel between Elvis and the orchestra. First, some tough guitar chords, then Elvis responds (as in
Jailhouse Rock
and
Heartbreak Hotel
for example). These songs has of course been the subject of my interest.
But the most coveted vocal efforts were often not available on any of the above types of soundtracks. Where Elvis was at his best, background accompaniment was necessary to filter out: noice reduction, high-pass and low-pass filter was used with varying success.
2.
The next thing to do was to cut out word by word in the audio editing software
Amadeus II
. Over time, it became a rather large library of Elvis words - if you want 35 versions of when Elvis sings 'life' - call me!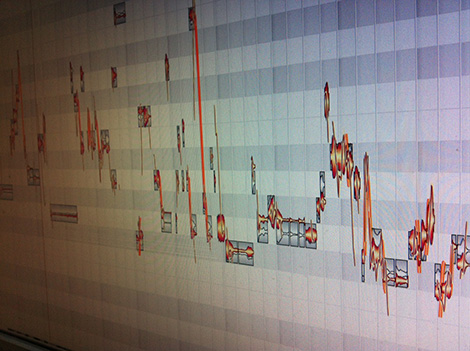 Melodyne is the opposite of a karaoke machine. No matter how out of tune you are - in Melodyne it's possible to correct each and every word in pitch.
3.
Time to put the audio into the
autotuning
software
Melodyne
. Here I could pitch and stretch Elvis' voice so it would fit my tune. There were several pitfalls of falling into in this stage: it could be too much noise left in the background that could even ruin Elvis 'voice, and steered the voice to hard would drop Elvis' special voice out of character and make it unclear. I allowed myself however retain some
Cheer-effect
in some places, partly by necessity, partly because I saw a point in revealing "the trick".
4.
The various elements were then put together in the sequenser
GarageBand
with accompaniment. To keep it as clean as possible, I have avoided adding some extra effects. It is thus only original sounds own echo and reverb effects that you hear.
All in all, it took me one and a half year to produce the song, with another two and a half year making
the video
!
You may wonder if it's ok to use copyrighted material this way. There are no sounds on the whole song that is not owned by a record company. On the other hand, much of audio is so distorted from the original that it is difficult to deduce it from a specific recording.
The other night I asked the King Himself what he thought in question, and he replied
:
"real rock n 'roll has always been on the wrong side of law. So, if it's up to me, you can do anything as long you lay off of my blue suede shoes".