My nerdiest OMD Tribute - EVER!
20/09/11 16:30
This post has been edited the 12th of October 2011
I have just completed a new song -
"Dancing Like ΠWindmill"
.
It is a pure nostalgic trip to the
swinging eighties
in general, and to
OMD
in particular. Lyrically it's a three act story about the obsession of that obscure eighties pop band told from different angles. Besides OMD there is a lot of inspirations from other eighties pop acts.
The calm piano chorus intro building up to the cresendo where the uptempo kicks in is inspired of
A-ha's "The Sun Always Shines On TV"
. The chorus melody has a typical
Katy Perry
structure - first a main melody containing the title of the song, then a deepening explanation and finally the title again ( yes, I know Katy Perry is not a eighties artist, but at least she is born in the eighties...).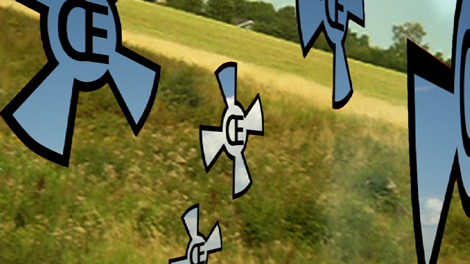 The first verse where the "hero" reveal his secret passion has borrowed it's structure from the swedish band
Adolphson&Falk's Mer Jul.
The female story told in verse two is a bit like the middle eight of
Magnus Uggla's "4 Sekunder"
.
The middle eight lyrics are some really nerdy references to different OMD songs. Please send me a message if you can find out where they comes from!
The
Human League
are also present in the use of
LINN drum
sounds and the
"Don't You Want Me"
duet structure.
This is my first track that has been professionally mastered. Thanks to
Robin Schmidt
at the
24-96 Mastering
for his great work!
Without any doubts this is my nerdiest OMD tribute - EVER!
The song can also be heard and
downloaded
at:

http://soundcloud.com/bonordin/bo-nordin-dancing-like-a